The Drescher Drop - Neo Cyberpunk: Perfect Book for Cyber Junkies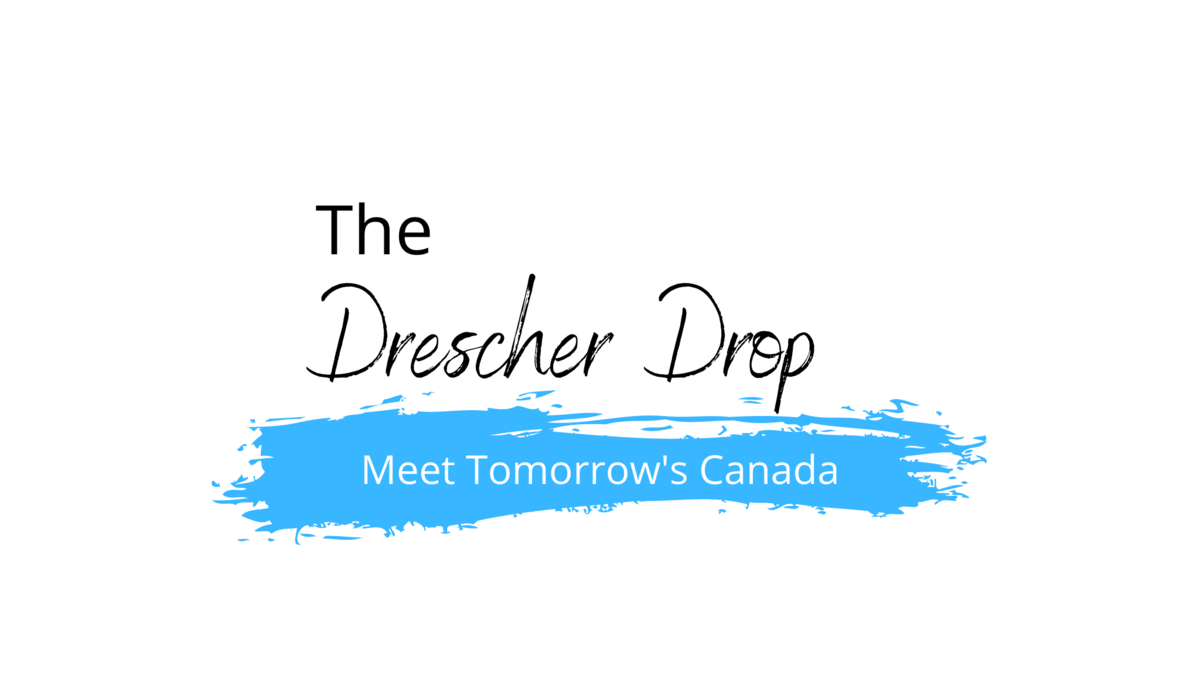 Neo Cyberpunk Book Review + My work in progress + Upcoming Series news
Nobody wants a drill; what they want is a hole - Leo McGivena
The short-story anthology called 'Neo Cyberpunk' begins with a gritty tale called 'Vice Grip' by Matthew A. Goodwin. I began reading it as a free sample on iBooks, which led to a full purchase of the anthology. I'm stingy with my money, but Vice Grip was that good. I knew I was in for a science-fiction cyberpunk ride with the remaining stories.
Neo Cyberpunk was published earlier this year and features short stories from 15 different writers, including greats like Jon Richter and Anna Mocikat. You get an anthology of different stories that feels like one big adventure through a dystopian future.
Take 'We Are The Good Guys' by famed sci-fi writer Anna Mocikat. We meet a down-on-his-luck loser named Kay. Kay isn't anyone special; just another cog in the corporate machine that keeps the cybernetic world of the future chugging along. Kay is broke. He needs money or Olympias Limb Inc will take back the cyber kidney implants installed in his body that keep him alive. He's given an offer by a mysterious woman involved in some shady business, and terrible things happen to him.
In 'Collateral' by Marlin Siegman, we meet a cyber-enhanced enforcer for futuristic loan sharks. He's been modified to be emotionless, an important asset in the world of thugs.
Other stories involve an out-of-control android, an out-of-control cyber-crocodile, and an out-of-control DJ who can kill with his laser-infused music. This is a book that's impossible to put down.
Neo Cyberpunk: The Anthology by Anna Mocikat
Neo Cyberpunk book. Read reviews from the world's largest community for readers.
Behind The Scenes of a #WIP
My work in progress (WIP) is coming out of the planning stage and into the "Would you just start writing it already?" stage. I don't want to give away too much, but it involves:
A future world ruled by corporations

A lonely young man named Darryl

A grizzled corporate security detective

A beautiful sex robot
Except, the sex robot may actually be a real woman, disguised as a robot to escape some relentless people. Or not. How can Darryl tell?
You can follow along with my Twitter Moments feed here:
When A Man Loves A Robot Woman…
Follow my next WIP set in the near future. A young lonely man finds comfort in the arms of a robotic woman, but not all is as it seems… New segments are added weekly!
The story has been 'slow to go' because of life outside of writing. I'm back to college full time, albeit at home and on Zoom. Still, there are mandatory online classes where I need to show my ugly face, and there's homework.
Then there are my clients. They expect a few thousand words of copy every week in exchange for the money they pay me.
And finally, my kids were at school for all of four days when my son developed a runny nose and the school freaked out and sent them home and, well, now they're home. Again.
People wonder why I would be fine with letting 30 million people die of COVID rather than have a lockdown. It's because of my kids. So long as they are out of my hair during the day, let the entire world die, I say!
Back to reality. I expect my book to take a year to write and rewrite and then go through the editors. In the meantime, I'll keep you posted!
Canada's Cities In 2070
The next Drescher Drop series starts soon. We'll explore what Canada's cities will look like in 50 years (well, 49 years, but 50 sounds better). What will living in cities like Toronto, Ottawa, Vancouver, Montreal, and Calgary feel like? How will people work, commute, live?
We'll also look at the issues that our cities will face in 50 years' time. We'll take a look at how smaller towns and mid-sized cities will fare over the next five decades. What cities will become hubs of the economy, and which ones will decay like Detroit?
That series starts on Thursday, September 30. New emails in the series will drop every two weeks until the end of the year. Hopefully, we can cover enough stuff in that time!
I'll also include videos on YouTube, live stream discussions, and a podcast to go along with it.
Tell your friends! Let's get more people interested in our future so we can make sure our leaders make the right choices today!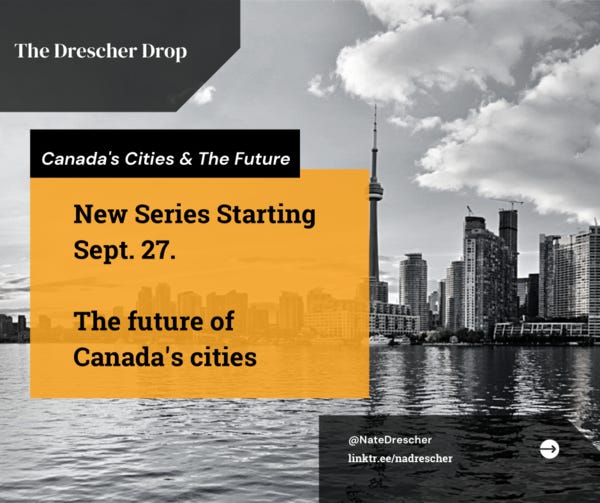 The Weekly Roundup
Are you on Twitter? If so, be sure to check out my Weekly Roundup of all the best futuristic tech and science fiction stories of the week.
The top 10 futurism, tech, and science fiction stories on Twitter, every week on Thursday!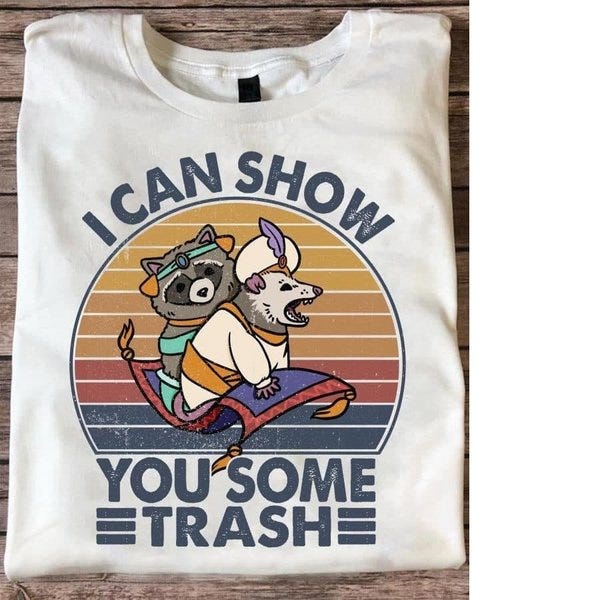 Just take my money *not my photo—I stole it from Reddit * https://t.co/YUtBDTdNF4
Become a member for $4 per month
Don't miss out on the other issues by Nathan A. Drescher
Investigative journalism with a twist of cyberpunk! Explore the world of tomorrow.
You can manage your subscription here.
If you were forwarded this newsletter and you like it, you can subscribe here.
Powered by Revue